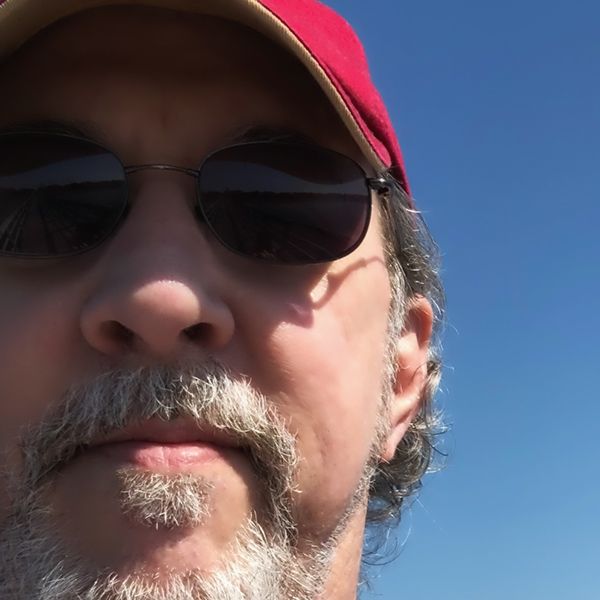 About Stewart Nelson
My love of photography began in the late 1970s when I traded with a friend my 10-speed bicycle for his Yashica Rangefinder 35mm film camera. After using the Yashica and a Canon AE1 to study fine art photography at the University of Alabama, upon graduation I pursued photography as a visual artist influenced by Pop Art painters (vivid colors) and black and white photography masters (beautiful tones). In the mid-1990s I began to use Photoshop, a crappy digital camera and also a Nikon LS 2000 35mm film scanner to create scanography (where the scanner becomes a digital camera).
Eventually, the crappy digital camera and the Nikon scanner gave way to a Canon DSLR and a very hi-res flatbed scanner, upon which I compose various objects and old photos for scanography.
Among the photography tools I have used: a Yashica Rangefinder 35mm film camera, a Pentax Auto 110 film camera (a favorite); a $3.95 plastic 110 film camera; the Holga (a plastic 120 film camera); the Diana (a plastic 120 film camera with a pinhole lens); Ondu and Zero Image pinhole cameras; Polaroid SX70 and I-Type cameras; Canon F-1, AE-1 and A-1 35mm film cameras, Canon 10D, 30D and 5D Mark II digital cameras; a 5D Mark II converted to 665nm infrared, a Canon PowerShot G15 converted to 720nm infrared; DJI drones and various Apple iPhones, including the iPhone 12 Pro Max and Moment lenses.
Whether working in the darkroom (it's been a while) or working digitally (almost daily), the manipulation of color, texture and light continue to move my photographs beyond depiction of the real. This reinterpretation of the original image capture creates an altered world, previously unseen.